Do you need immediate business loans?
There is a growth of financial institutions in the market, each of which offers different types of products to their customers. One of the best and increasingly opted-for types of immediate business loans is invoice factoring.
Invoice factoring is a funding option for your business with which, you do not have to risk the credit ratings of your business, as you are getting the funds over your receivables. The more your receivables, the more quick cash you can get to maintain the cash flow needs of your business. The best place for you to get an immediate business loan is Carter Funding Corporation (CFC). Following are a few reasons why.
Excels In Invoice Factoring
Invoice factoring is one of the best ways to gain immediate business loans without burdening your company's liabilities, and Carter Funding Corporation excels in this product. Our company has offered invoice factoring to businesses since 1994. Over two decades of service to the industry has bought us the privilege of being regarded as the best funding corporation in the area.
Quick Approvals
Quick financing is something that has the potential to make or break a business, and CFC understands that better than anyone else. This is why we make sure that your funding needs are met as quickly as possible. This makes us one of the quickest invoice funding companies in the area.
Customer Service is #1
Carter Funding Corporation is one of the best funding alternatives. In addition to our quick and excellent service, we also remain true to our local and national customers. This is the reason why so many people have given us wonderful testimonials about our service for many years.
High Credit Ratings
Another reason why you should opt for CFC in order to acquire immediate business loans is that we have attained some of the highest ratings from the Better Business Bureau (BBB). The BBB awarded us with its top A+ rating for our timely and immaculate services.
Although there are several financial institutions you can opt for in order to get your business funded, not many will finance you as fast as Carter Funding Corporation does. Our top-notch services and excellent rating make CFC the best place for you to get immediate business loans.
Learn More About Our Business Funding Services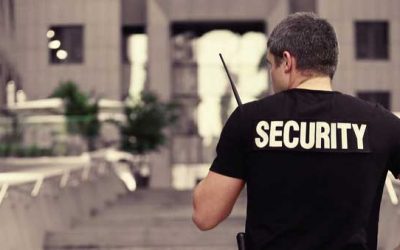 Security staffing companies often have problems when it comes to closing the cash flow gap. This is mostly because such enterprises provide services on credit terms that are flexible. Even though this helps in building long-term working relationships with their...