Manufacturing Industry Factoring
Manufacturing Industry Factoring – A Financing Alternative that Keeps Your Business Running and Expanding Smoothly
The manufacturing industry comes with its own set of financial challenges which may include: making payments to suppliers and workers, purchasing new equipment and raw materials, dealing with inventory shortages, additional temporary staff requirements, machinery maintenance, and payments to shipment companies.
To meet these ongoing challenges you, the manufacturer, must have a positive cash flow and adequate liquidity. This can be challenging, not just for startups but sometimes even for established industry manufacturers.
Since earnings are mostly tied up in invoices and receivables it lowers the manufacturer's ability to meet the ongoing expenses. The ability to meet these financial challenges in a timely manner often can result in:
Damaged market reputation
Questioned creditworthiness
Negative impact on working relationships with shipment companies, employees and suppliers
Increased time to market
Hampered business growth
Reduced business profits
Increased employee turnover rate
Increased risk of bankruptcy
To meet these challenges, manufacturers often seek bank loans. This can sometimes create more problems. Often using a bank loan can add to a business' liability, force payment of high interest rates, and tie a business to contracts with long-term obligations. Additionally, loan application approvals can take weeks which means waiting for several days to arrange working capital to finance your operations. This can lower business productivity greatly and may hinder the ability to take on new business opportunities.
At Carter Funding Corporation, our goal is to help you stay liquid and foster business growth. Unlike a bank loan, with manufacturing factoring there are no interest payments, repayments or long-term obligations. Our pricing is transparent and clear, so you don't have to worry about hidden fee charges, additional costs or any other type of unpleasant surprises.
We have been in the business for more than 22 years and have helped hundreds of manufacturing startups and growing companies grow their business. Allow us to help you too. Our service integrity, professionalism and quick factoring solutions have helped us earn the trust and respect of our clients.
If your business is looking for quick financing that doesn't add to your debt, or needs to improve financial liquidity instantly, then take advantage of our manufacturing factoring solutions. We can answer your cash flow needs in as quickly as 24 hours. And that is a promise we keep!
We provide fast manufacturing factoring to businesses in the manufacturing industry. Our advance rates are up to 90 percent and the factoring rate is as low as one percent. And when we say speedy process, we truly mean it! All factoring applications at CFC are processed on the same day and funded within 3 business days. Thereafter, funds can be obtained on the same day of the request.
Your factoring line of credit with CFC is only limited by the creditworthiness of YOUR customers!
Additionally, we also assign you a dedicated account manager who works with you cohesively in providing you with the best and most cost-effective factoring solutions whenever you need. And more importantly will answer all your factoring questions and concerns.
Partner with us for success. You're only a step away from tapping a steady source of cash flows. Contact us today!
Call 1-888-232-8610 Today!
See what Carter Funding Corporation can do for you and your business!
Factoring Manufacturing Industry
The growth of the Factoring Manufacturing Industry is certainly one of the best things that ever happened in the 21 century. The industry's key players include manufacturers, packaging companies, and distributors. Businesses that are vendors to big stores, health industry, manufacturers, companies that manufacture parts, metal works and much more, require a huge cash outlay to maintain their businesses. These companies must purchase raw material, pay wages, meet factory or warehouse expenses, pay tax just to mention but a few.
Unfortunately, most of the capital is always tied down in receivables meaning that they need partners they can rely on and who can avail quick cash when it is needed. This is where manufacturing industry invoice factoring solutions come in. These are solutions tailored to avail the required cash to help companies in the sector to meet their operating expenses, upgrade the existing facilities to meet the ever increasing demand for the goods they produce. The solutions may be used to take advantage of growth opportunities by providing the much-needed capital for investment. 
Note that invoice factoring manufacturing industry solutions come in handy when the players in this industry need cash to use to purchase supplies and materials to be used to fulfill future and even current orders. A manufacturing company that can fulfill the current and future orders places itself in a vantage position that guarantees unlimited growth. Accounts receivable factoring manufacturing industry ensures that these businesses can achieve the cash flow required to sustain their growth.
If the company wants to diversify or expand into a new market, a lot of money is required for marketing and ensuring that the products penetrate into the new market.  As you do this, care must be taken to ensure that the company's activities in the existing markets are not interrupted or interfered with. It may require that the tied up resources be freed to allow for the expansion. Resorting to Factoring Manufacturing Industry solutions is the surest way of accessing the resource required when planning to get into the new market.
Changes in the market may require that companies upgrade and re-engineer the existing machinery. This is an expensive exercise that requires a substantial amount of money. Carter Funding Corporation can be relied on to provide the necessary finances for re-engineering activities. Its Factoring Manufacturing Industry solutions provide the resources that are tied down in invoices at a negligible fee. The company is committed to ensuring that businesses optimize on the current opportunities and will avail cash from all the accounts receivables submitted.
Factoring your accounts receivables with a reliable and trusted company is critical because it allows you to focus on the core of your business since you will be sure that cash will be availed when you need it. It is the only method that guarantees manufacturers a quick working capital that allows them to move on with their plans. It also ensures that the manufacturers have enough resources for research and development of new products which increases the company's productivity. Call Carter Funding Corporation and learn how your business can benefit from the solutions it offers.
Questions about receivables from factoring?
Call us now! We would love to hear from you and answer any questions you might have about invoice discounting online, small business invoice factoring and or general invoice factoring questions.
We offer industry specific factoring options such as small business funding like kickstarter, construction invoice factoring, accounts receivable factoring technology Industry, small business funding like kickstarter, invoice factoring government contracts, accounts receivable factoring service industry and many others.  Just give Carter Funding a call to learn more!
Learn More About Invoice Factoring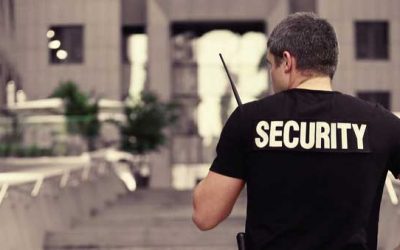 Security staffing companies often have problems when it comes to closing the cash flow gap. This is mostly because such enterprises provide services on credit terms that are flexible. Even though this helps in building long-term working relationships with their...
Questions about small business funding network?
Call us now! We would love to hear from you and answer any questions you might have about business factoring, accounts receivable factoring terms, invoice factoring how does it work and or general invoice factoring questions.

We offer industry specific factoring options such as small business funding from government, construction invoice factoring, technology industry invoice factoring, small business bank funding, invoice factoring government contracts, service industry invoice factoring, manufacturing industry invoice factoring, staffing industry invoice factoring, invoice factoring for Amazon vendors, cash flow problems and many others. Just give Carter Funding a call to learn more!