Invoice Factoring for Your Business
There a hundreds of different financial products available in the market that can be used to fund your small business. While they provide an array of alternatives, not many offer benefits as good as factoring.
Funding a Small Business with Factoring
Factoring a business simply refers to using its receivable to get access to immediate cash. This is especially great in case of small businesses because they usually lack adequate financing. With factoring, such small businesses can easily trade their receivables against cash which allows them the ability to allow credit purchases to their clients. This plays a key role in developing lasting relationships with clients without worrying about having operating funds at hand.
Following are some of the other major reasons why factoring is the best option for funding small businesses.
Bad Debt
Factoring receivables eliminates bad debts from your income statement since you have already factored its risk. This keeps your income statement positive.
Capital per You Sales
The best part of factoring receivables is that as your sales grow, you are in a position to gather a capital against your outstanding invoices. This allows you to meet the growing demands for your product and consequently stay on a path of positive growth.
Discounts
Funding small businesses with factoring also allows you to cash-in on the early payment discounts with vendors. Since you will have a better cash flow at your end through factoring, you can easily take advantage of volume discounts as well.
Clean Balance Sheet
The best part of using factoring to maintain cash flow in your business is that since it is not a debt, it does not affect badly on your balance sheet. This consequently keeps the other financial options open for your business which can help you acquire credit further down the line.
Quick Access to Cash
Your accounts receivables may take time to cash in. Until they do, you will not have access to this money, which is not something you would want especially while running a small business with limited funding. This is where factoring helps. With it, you can quickly get cash for these receivables within a day or two, helping you to maintain the flow of cash in business.
If you are running a small business in Memphis, Arkansas, or Mississippi, you can factor your accounts receivables with Carter Funding Corporation, which has been funding small businesses in the market for over two decades.
Learn more about Invoice Factoring!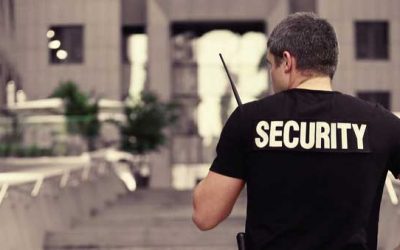 Security staffing companies often have problems when it comes to closing the cash flow gap. This is mostly because such enterprises provide services on credit terms that are flexible. Even though this helps in building long-term working relationships with their...