How Do You Know If You Have Found The Right Accounts Receivable Funding Company?
Although running a business is a tough task in itself, maintaining adequate financing is always considered the hardest part. You not only have to look for the best financial product that suits your needs, but also the best accounts receivable funding company that will offer you that product.
Fortunately for you, we have just the right answer for you to end your search. When it comes to the best product to fund your business, there are very few that can be compared to the benefits of opting for accounts receivable funding. To start off, credit ratings don't play a part in getting this type of funding, which makes it ideal for a business that is struggling with them.
In addition to that, since it is not a loan, you do not have to worry about incurring debts when you choose this option.
Choosing the perfect accounts receivable funding company is just as important though. While you look for one, make sure that it has the following characteristics.
Ratings
Ratings say a lot about a financial company. In addition to an insight of its current position, it tells you how good a company actually is in the market. Take a look at the company Better Business Bureau listing or check out social media reviews.
Reputation
Reputation among users is what makes a good company great. It is extremely important that you find out how an accounts receivable funding company stands among its current and past clients. The best way to do this is by either talking to someone who has already used the company's services, or by reading testimonials of them, which are usually available online. This will give you a customer's perspective of what to expect when you choose a certain accounts receivable financing company.
Timeliness
It is very important to meet deadlines in business, especially if you are new. Casting an impression on your customer that you don't have enough cash to cater to their needs on time is simply the worst thing you could do for your business. This is why you need to choose a receivable financing company that offers you quick on-time service so that you are able to maintain your cash flows.
If you are looking for a receivable financing company in Arkansas, Mississippi, or Memphis, Carter Funding Corporation is your best choice. We can usually offer funding within three days and value our customers and their needs.
Learn more about our business funding services!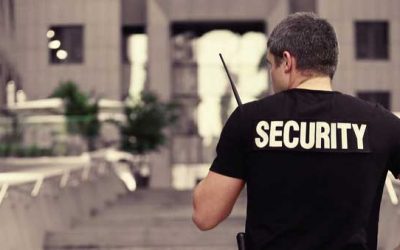 Security staffing companies often have problems when it comes to closing the cash flow gap. This is mostly because such enterprises provide services on credit terms that are flexible. Even though this helps in building long-term working relationships with their...